The Indian Institute of Management, Ahmedabad, has announced the launch of a new post-graduate programme in 2020, in Advanced Business Analytics.
The new course, PGP-ABA, is a 16-month programme that offers "a carefully thought out mix of courses on tools and techniques for data visualization, modelling and analysis of varieties of data of different sizes; machine learning algorithms, cloud computing, and finally, the domain-specific applications of data analytics in marketing, HR, Finance, Operations and Public Policy and, skills required to package analysis output into business implications that can support decision making."
The IIM-A website says the course will help students acquire "essential skills and knowledge for asking the right questions, addressing it with analysis of the right kind of data, and finally drive the decisions with the insights gained from the analysis to drive decisions."
The programme will be a mix of online and on-campus sessions.
Writing on the new course, IIM-A chairperson, Prof. Tathagata Bandyopadhyay said, "Business analytics has been turning out to be one of the core competencies for the organizations to compete in the 21st century. The deluge of data that we see today can be used as powerful drivers for effective decision making. However, most organizations are still struggling to leverage it as there is a serious shortage of skilled personnel in the domain of data analytics."
According to a study by Great Learning and Analytics India, data science is a fast-growing sector with a 45 per cent increase in job requirements in 2017, with 97,000 vacancies overall and the same poised to double by 2020. India is the second-fastest growing region for the same in the world after the United States.
How to apply for PGP-ABA course in IIM-A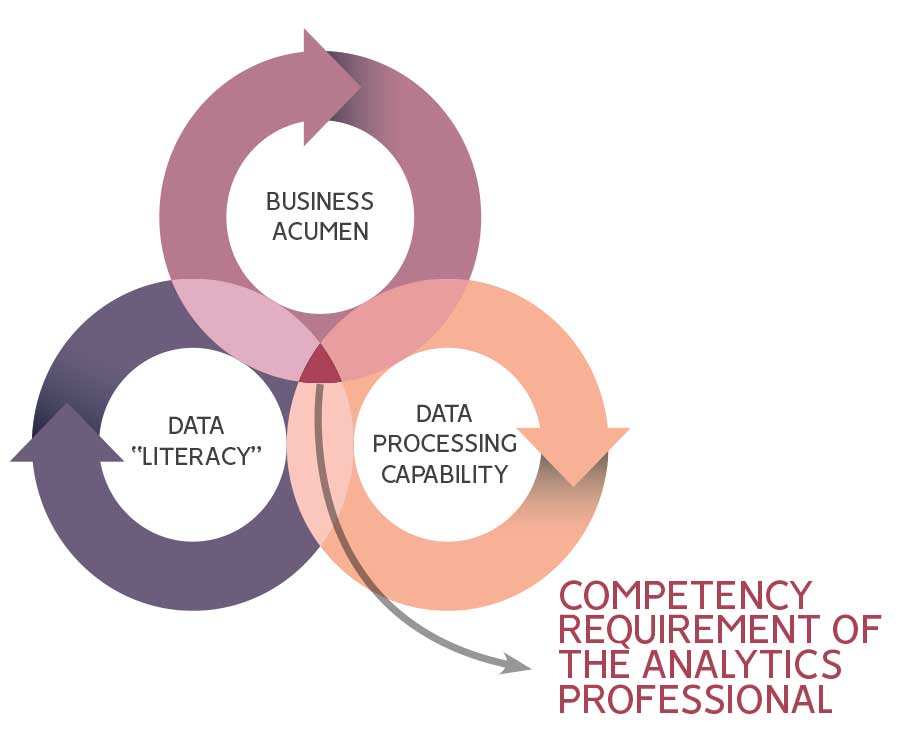 Potential applicants for the PGP-ABA course will need to fulfil three criteria:
– A minimum of 2 years' work experience (preferably in the domain of business analytics); the experience criterion may be waived for candidates with exceptional academic qualifications.
– An undergraduate degree
– A valid GMAT/GRE/CAT/GATE or the PGP-ABA qualifying-cum-aptitude test score.
Applicants must submit their application here. The application fee has yet to be announced, but will likely be updated soon. The programme fee for the course will be ten lakh rupees (with options for educational loans).
The application will include two recommendation letters (including at least one from a practitioner "who can comment on the nature of your work", an updated CV, self-attested copies of degree and academic transcripts, and the applicant's latest photograph.
The deadline for submitting the application form online is November 30, 2019.
Following this, candidates who have a valid GMAT/GRE/CAT/GATE score will be shortlisted for a personal interview. The cut-offs for a valid score are given below:
GMAT: Verbal (70th percentile and above), Quantitative (85th percentile and above)
GRE: Verbal (70th percentile and above), Quantitative (85th percentile and above)
CAT: Verbal (70th percentile and above), DILR (85th percentile and above), QA (85th percentile and above)
GATE: 90th percentile and above
Those who do not have valid scores for the above tests can take the PGP-ABA Qualifying-cum-aptitude test which will be held in the last week of December, 2019.
It will be a one hour 30 minutes test with three sections: English comprehension, logical reasoning and data interpretation and Quantitative Aptitude.
The personal interviews will be held in January and February at Ahmedabad, Kolkata, Mumbai, Bangalore and Delhi—candidates may also have video-conference interviews on request.
The successful candidates will be informed by mail and email by the first week of March, 2020.